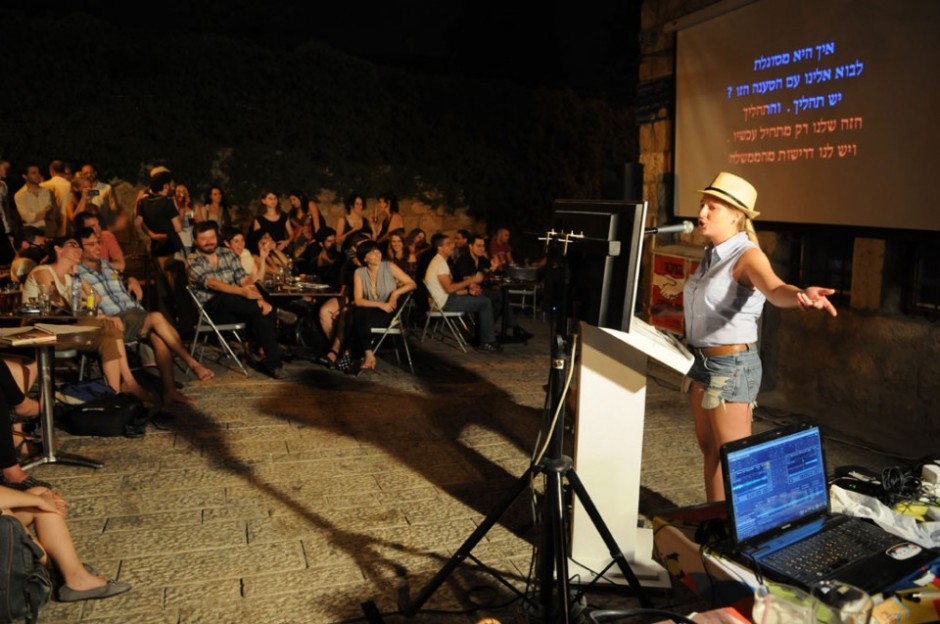 Politaoke: Political Karaoke Under the Mountain Festival, Jerusalem Season of Culture, 2012.
RECENT POSTS
1. Finished final application for Politaoke for a really great grant that I made the first round of
2. Met with a lawyer for registering our new non profit Project to bring together NPOs, NGOs and artists
3. Built shelves for my closet darkroom
4. Learned A LOT about grant writing
5. 2 residency rejections but with really great feedback
Pretty great for my first week back in Berlin
read more...
I'm spending ten days making and developing films in Austria. There is another lovely filmmaker here, a newbie, from the Vienna Film Coop. We've started out with trying to cross process Color negative film as reversal with mixed but mostly successful results. Here are some hard to read notes about our second attempt at cross processing. I will be posting the films once I get back to Berlin.
read more...