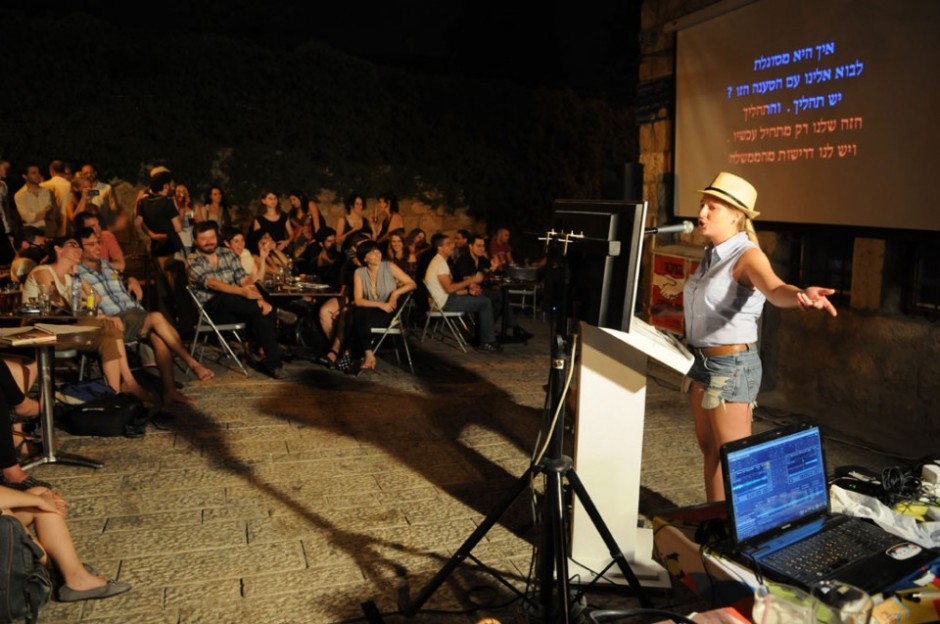 Politaoke: Political Karaoke Under the Mountain Festival, Jerusalem Season of Culture, 2012.
RECENT POSTS
So, I've been really busy. Basically I've been developing many projects over the course the last two years and working so much, that I haven't had time to post what I am up to. So here is an update of the first half of 2015.
Some Highlights:
1. About to the launch the first residency project for my non-profit, Artists Without a Cause e.V.
read more...
1. Finished final application for Politaoke for a really great grant that I made the first round of
2. Met with a lawyer for registering our new non profit Project to bring together NPOs, NGOs and artists
3. Built shelves for my closet darkroom
4. Learned A LOT about grant writing
5. 2 residency rejections but with really great feedback
Pretty great for my first week back in Berlin
read more...