Public Art Project in Kreuzberg, Berlin, Germany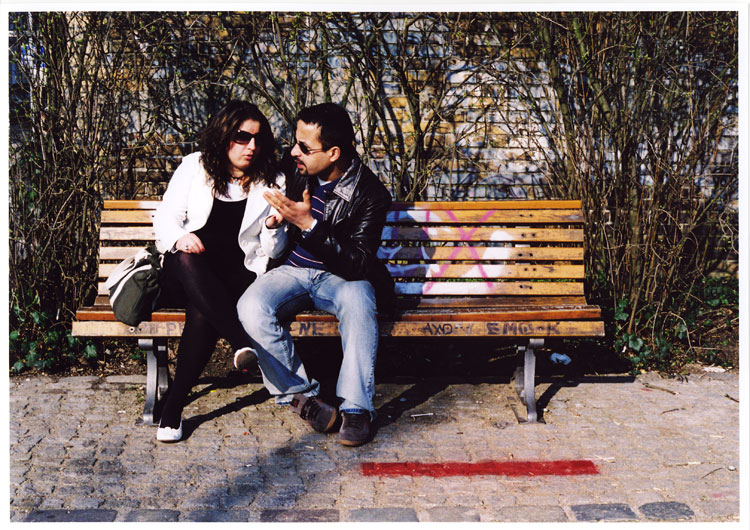 The average westerner requires 70 centimeters of personal space. With this project, an invisible border has been drawn and marked in red in several locations and then observed to view the public reaction to this line. The following 14 photographs are a document of my observations.
The reaction from the public was varied. Some people chose to ignore the line while others were drawn to it or utilized it in some way. I talked to the people I photographed and many felt that if another person crosses into the space inside of the line, the other person is effectively entering the private space of the first. The line's distance clearly marked how close someone could get before this takes place.
The piece is understated and is not intended to overwhelm the space too much, aside from the strongly marked border. The line and its placement mark the change from the public to the private sphere. It is simple, but by marking this border the space has completely changed, its effect, however, is only temporary. Once it is crossed, it is ignored.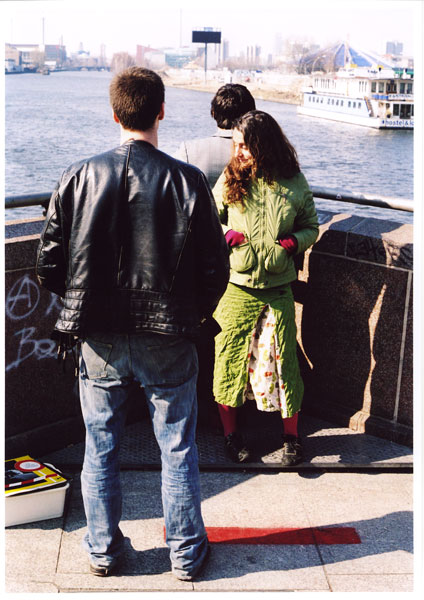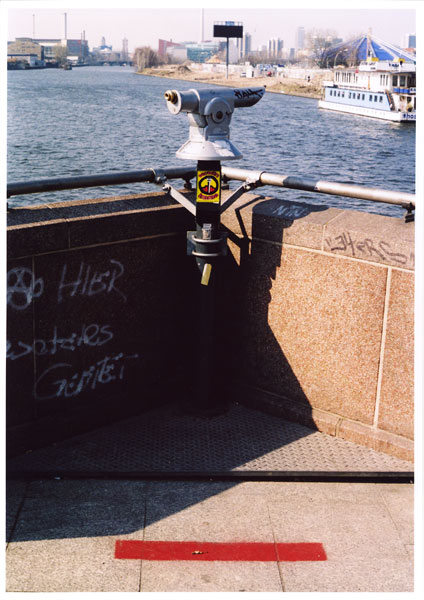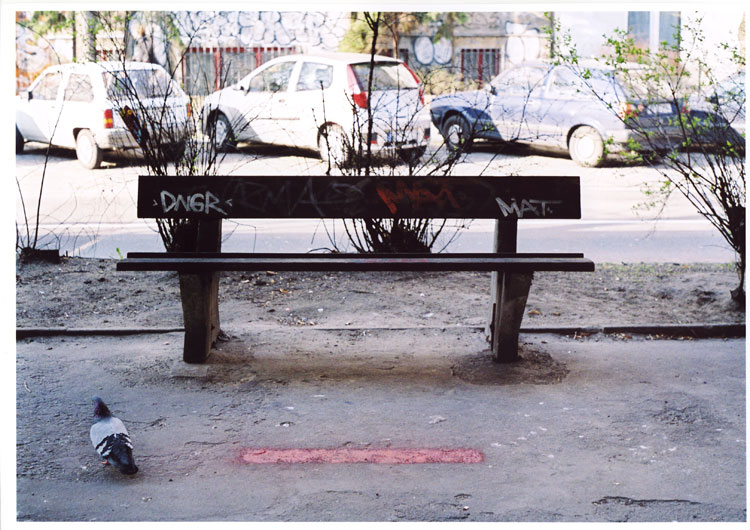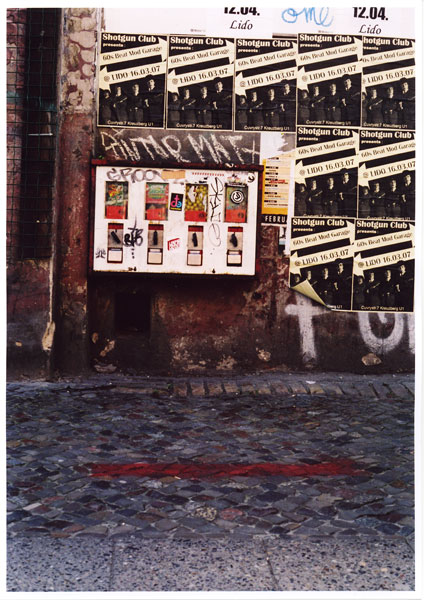 Repopulation and Passive Protest, 2007 | Politaoke, 2007- ongoing