Live Performance, 3 Part Video Installation with Sculpture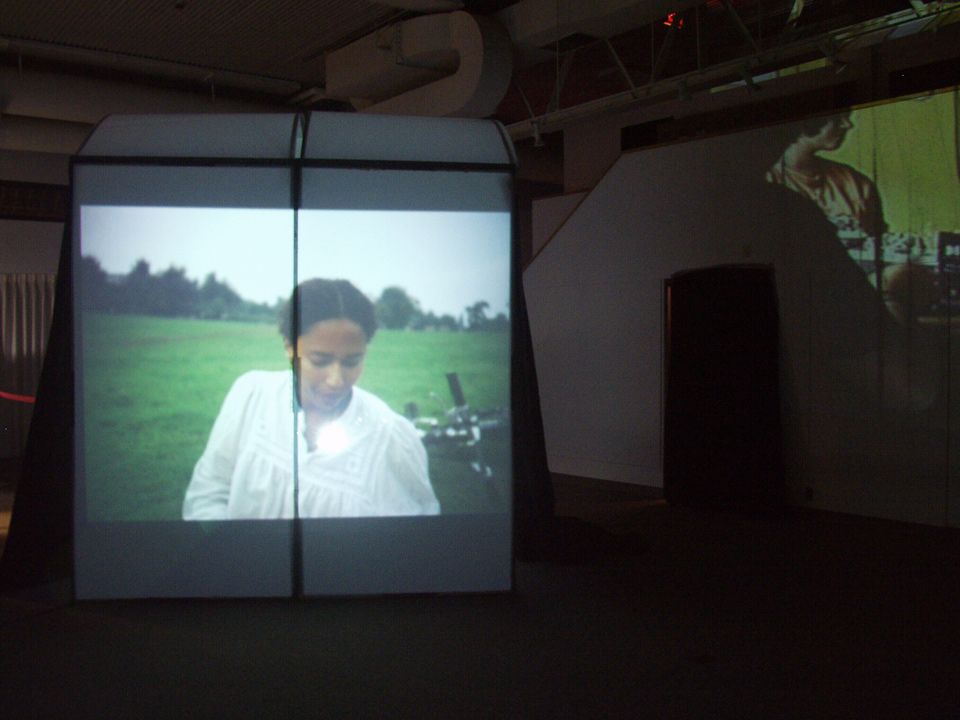 Stemmed from research about Afro-Germans in comparison to the Dominican-American (Hispano-American) experience,Diana Arce spent months researching, reading various literature that contextualized those experiences, and finally interviewing Fatima El-Tayeb, an Afro-German woman and scholar. Wanting to base this work on personal experience Diana Arce incorporated her family history alongside the experience of Nomsa Buchholz (Masters Student in African and US Studies, Freie Universitaet, Berlin).
It was an article written by Fatima, "Blood is a Very Special Juice. Racialized Bodies and Citizenship in Twentieth Century Germany." that became a centerpiece of the conversation between Diana and Nomsa. The article was about how citizenship in Germany is something that relates purely to blood descent. The dialog became a comparison of German and American citizenship law and language.
"Congratulations You've Now Been Naturalized" is about control. Immigrants aren't afforded the same rights as a citizen, and their movement is very much controlled, especially if they want to become citizens. The performance recreates the sense of fear and nervousness often attributed to dealing with the Immigration and Naturalization Services, while creating a space in which the topics that go along with this theme, such as race, culture, and citizenship can be discussed.
The installation creates an environment in which the performance and art could be viewed and trigger a response, because of the interactivity of the performance, that would be less passive. The works of Bill Viola and Nam June Paik influenced the construction of my space; particularly the use of video, large-scale projections, and the clean forms of the tunnel, and the textures of the water screen. Nikki Lees "Portraits" influenced the way I took my pictures to look at culture and environment that Nomsa and I were a part of. The performance came from the conversations between my mother, other relatives and I about their experiences with the INS and Nomsa's statement about the word Naturalization sounding like a Nazi word and comparing it to Neutralization.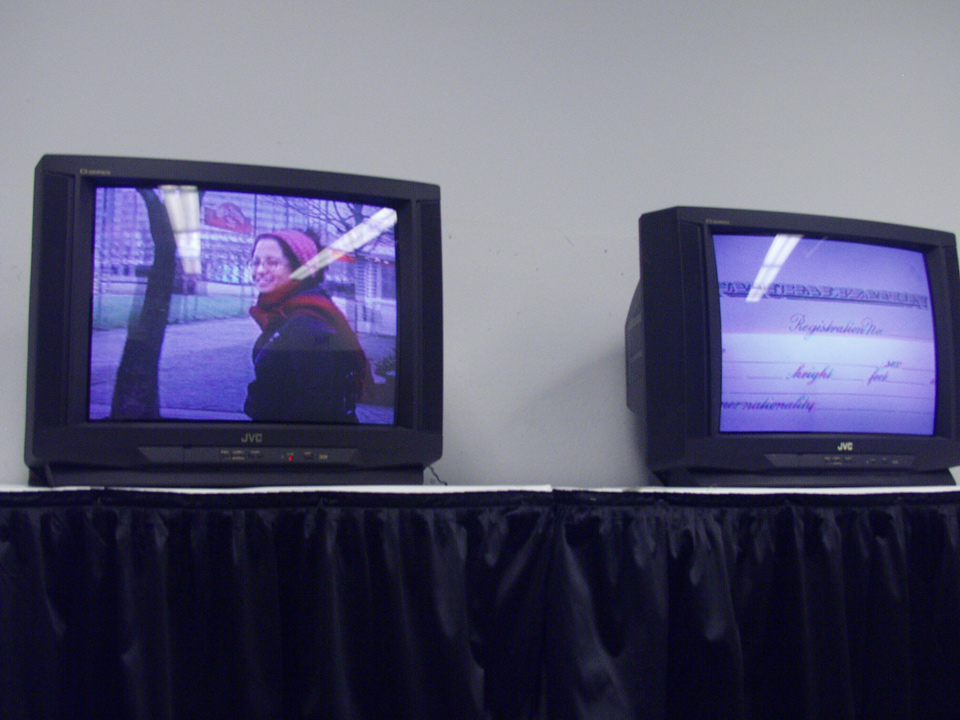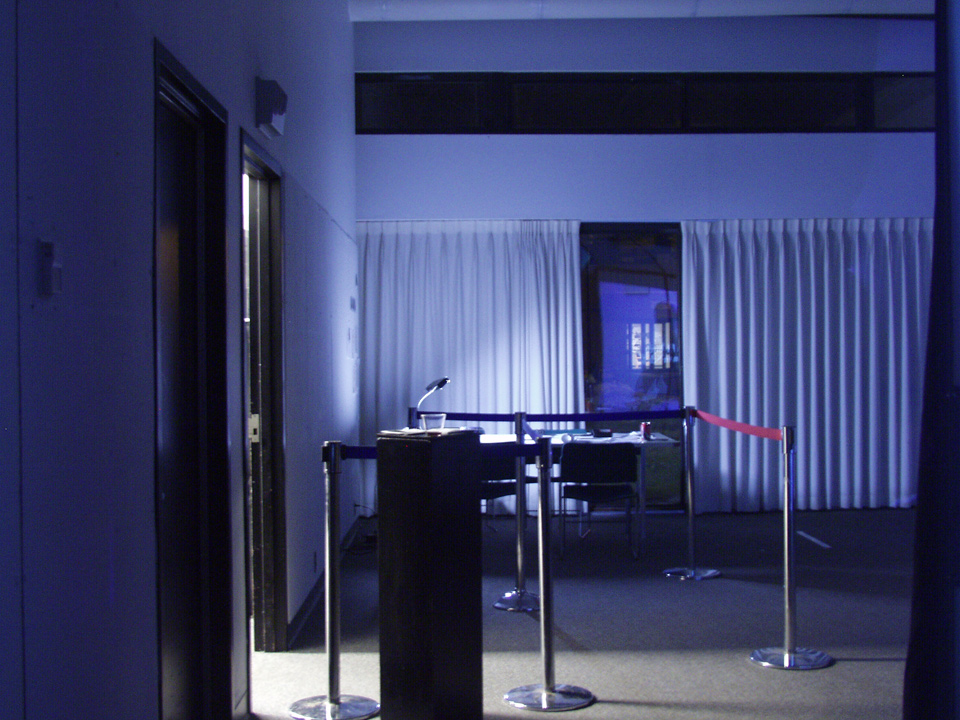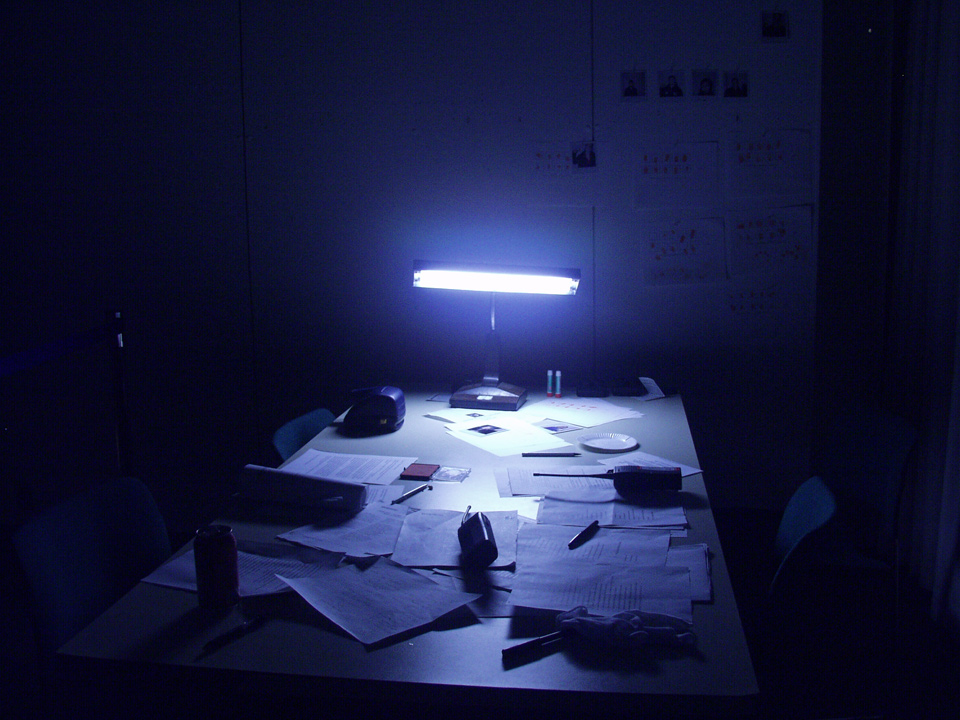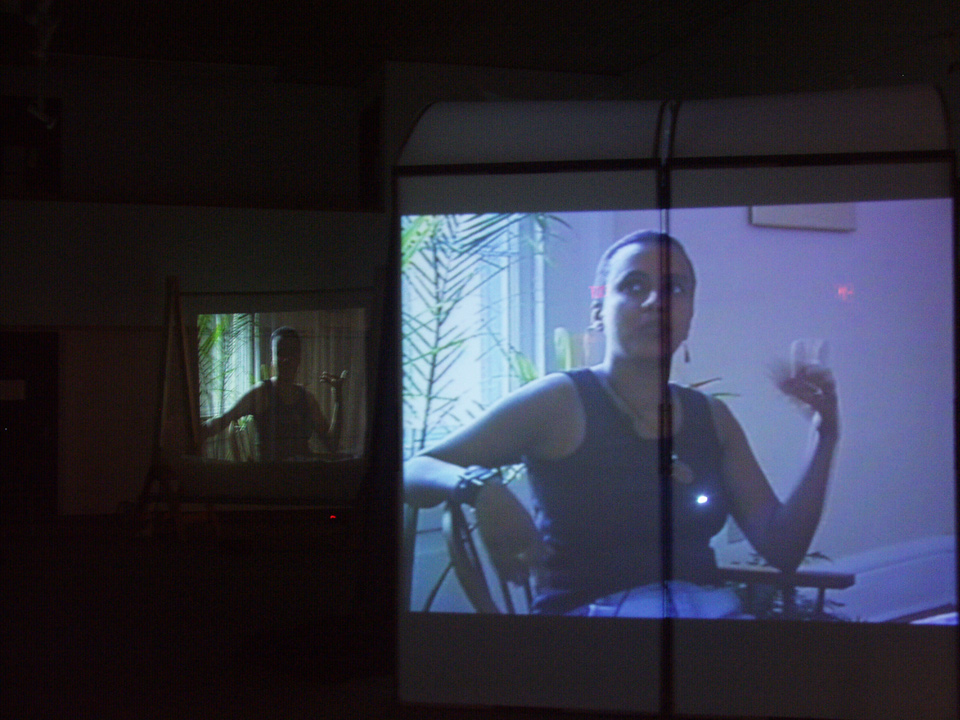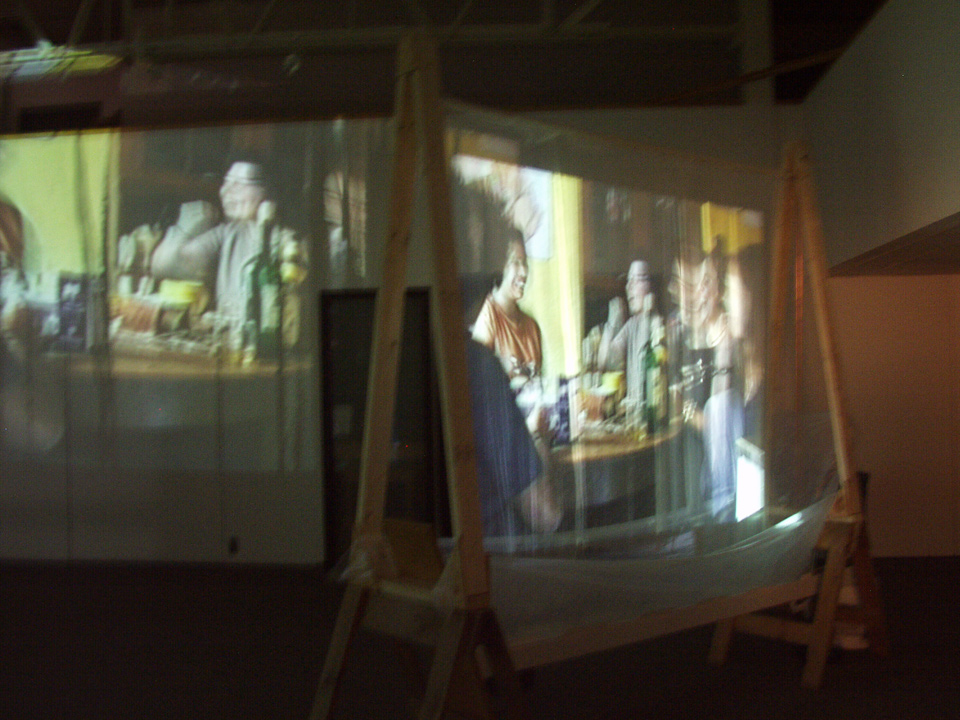 May Day, Silent Noise, 2002 | Corporate Practice: Junior Executive Training, 2004