<! -- article page: display the complete article -- >
I'm spending ten days making and developing films in Austria. There is another lovely filmmaker here, a newbie, from the Vienna Film Coop. We've started out with trying to cross process Color negative film as reversal with mixed but mostly successful results. Here are some hard to read notes about our second attempt at cross processing. I will be posting the films once I get back to Berlin.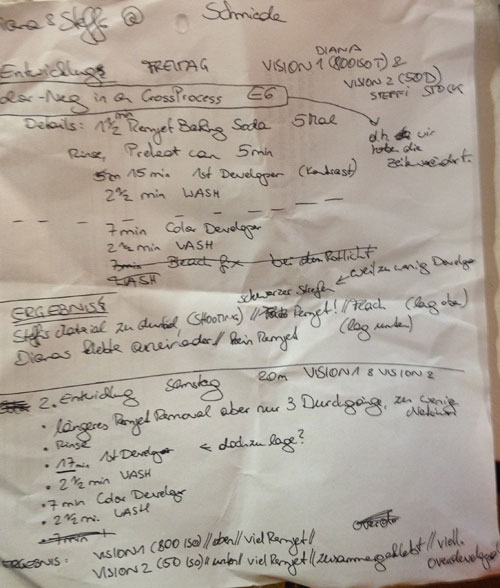 Anyways, I'd also like to thank all the fantastic members of Frameworks, for all the advice and help along the way. If you are interested in developing film, check them out as well as Dagie, they have tons of tips!
Socializing with the bad kids since 1981:
venues
Find Me Here